Match Worn Pro Star 2009 Pre-Season Shirt
£

120.00 On Sale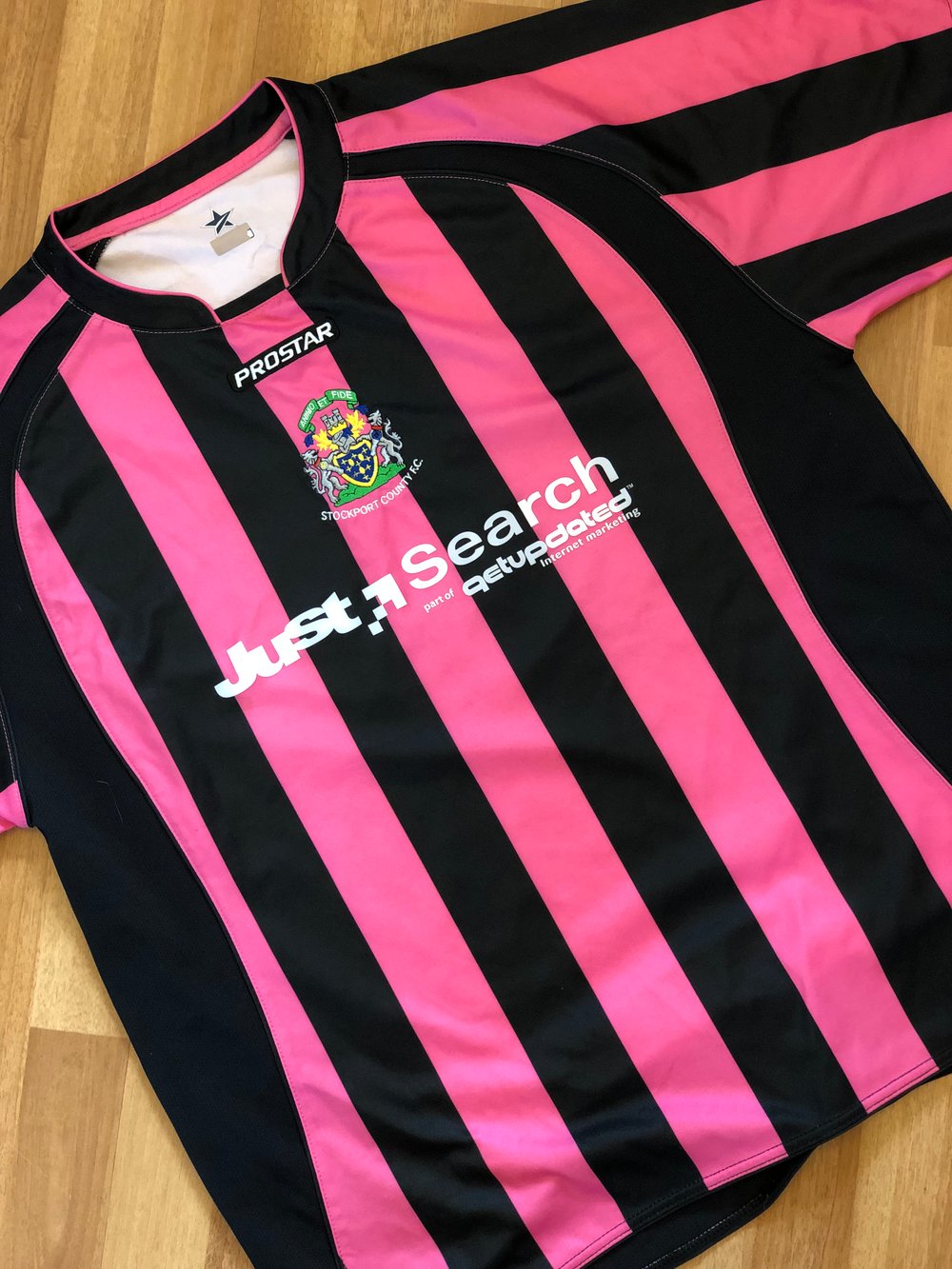 Here we have something quite special, the famous pink and black pre-season shirt from the summer of 2009. These were never made available to buy as replicas so only the player ones exist. These are now incredibly rare and don't come up for sale very often.
We wore this in a number of games under Gary Ablett to raise money and awareness for Leukaemia Research, a charity that sadly became well known to County fans as Carl Baker's brother passed away from the illness just after the start of the season.
These shirts were made by Pro Star, our only shirts ever made by the brand. The quality on the shirts is exceptional and is a slightly heavier material than you usually find on football shirts. There's no size tag but looks to be somewhere between a large and XL. Number 19 on the rear of the shirt.
Superb condition, no pulls or stains and the only thing worth mentioning is that the Leukaemia Research print on the back has begun to peel ever so slightly. But all things considered, it's in excellent condition.
This is the first one of these shirts I've seen come up for a good few years and one of only about five or six since they were auctioned off back in 2009. Don't miss out on a very special County shirt.
Availability