Club Issue 2004 Victor Ludorum China Tour Shirt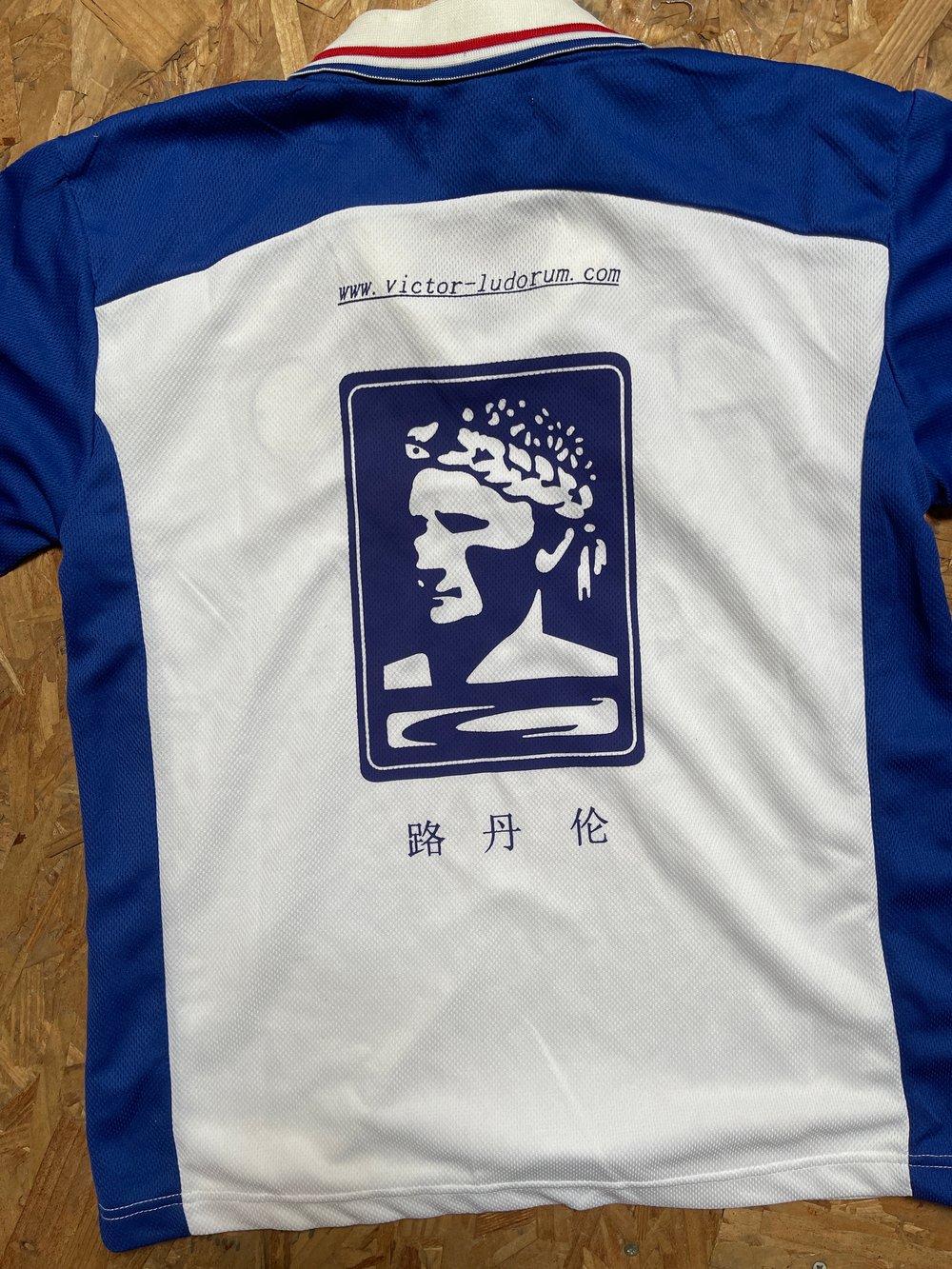 Bit of a weird one, this. Remember those tours of China we did waaaaay back in the early 2000s? This was the shirt worn by staff and management in the final tour in 2004.
Manufactured by Victor Ludorum (nope, me neither) this is as pre-season and commemorative tour as they come. Bonkers design, sleeve printing, big back of shirt image. It's got it all.
Size L, and brand new with tags. BNWT, as they say. Perfect condition.
Very, very rare shirt from a big historical moment in our history as toured China.