Replica 1994/95 Super League Home Shirt Flynn 5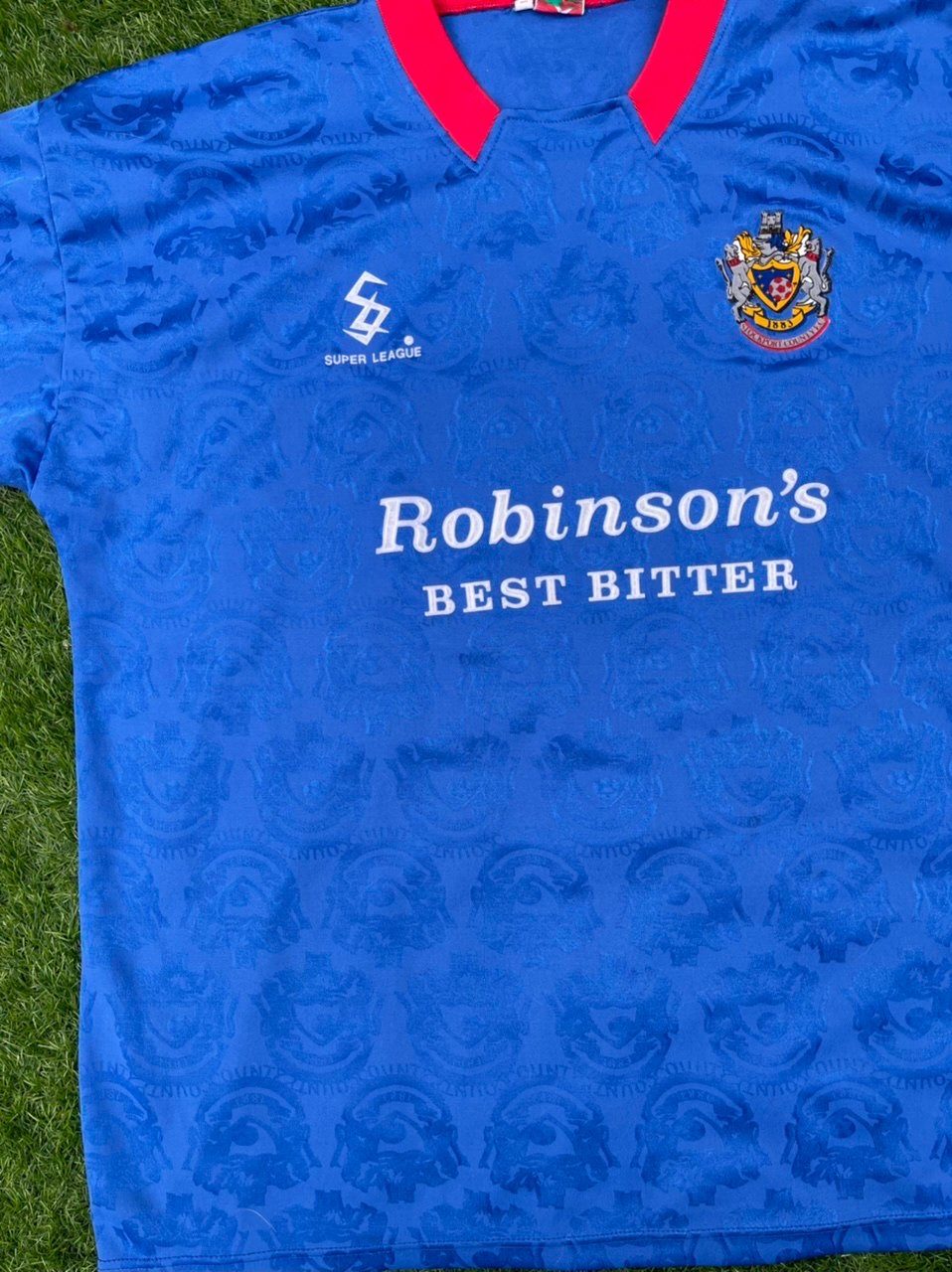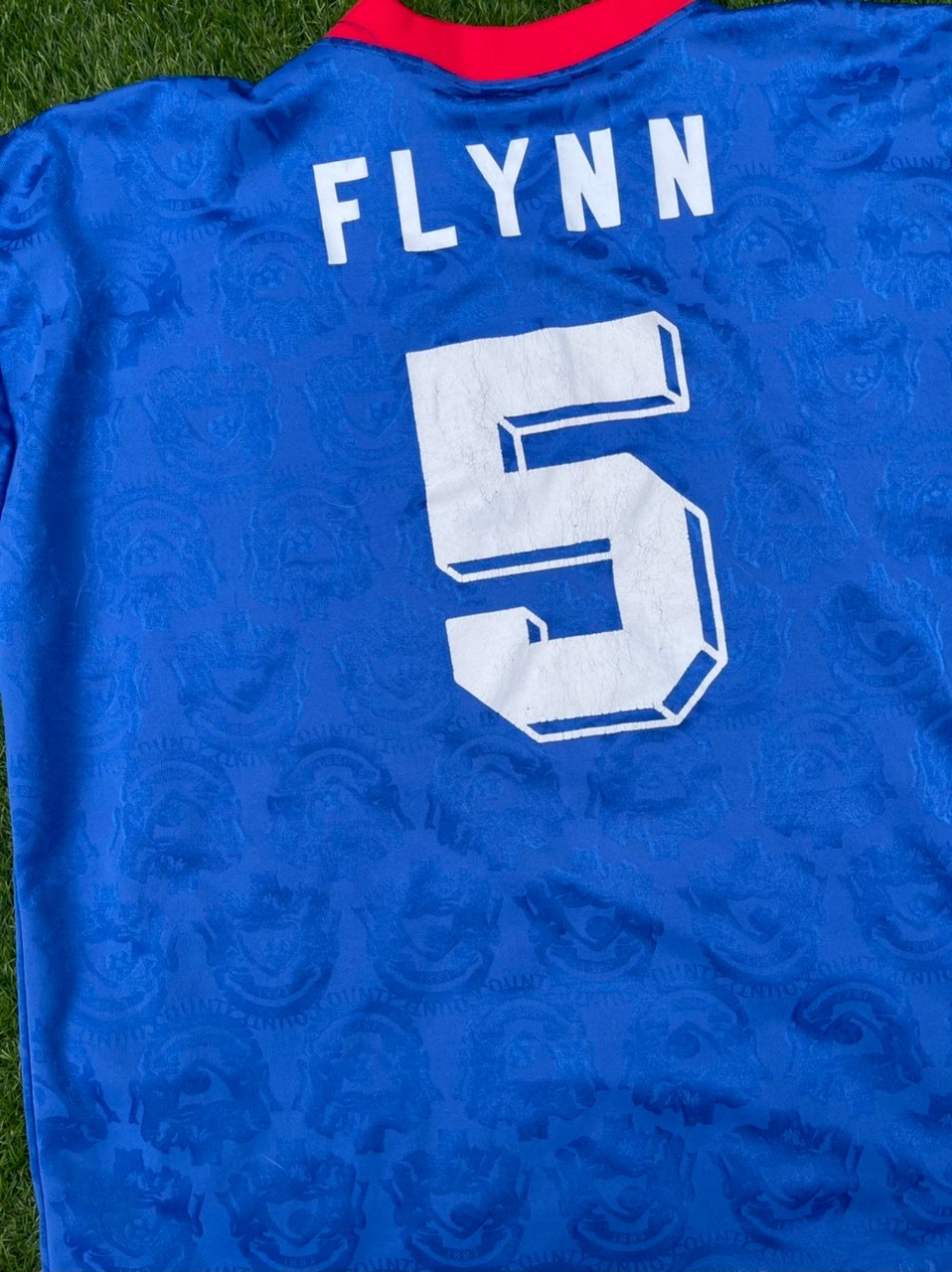 Suave replica home shirt from the 1994/95 season when Dave Jones took over from Danny Bergara. A bit of a forgotten-classic, this was worn by County heroes including Alun Armstrong, Mike Flynn, Chris Beaumont and Lee Todd.
Size XL and in supreme condition, no real defects to mention at all. Badges and sponsors are vibrant, material is great and all stitching is good. The shirt features unofficial Flynn 5 print to the back but this adds a nice bit of 90s charm. I'm sure a quick session with an iron at home would remove this print but no guarantees and so the shirt is priced accordingly. Usually this shirt in such condition would be £120+.