Player Issue 2004/05 TFG third shirt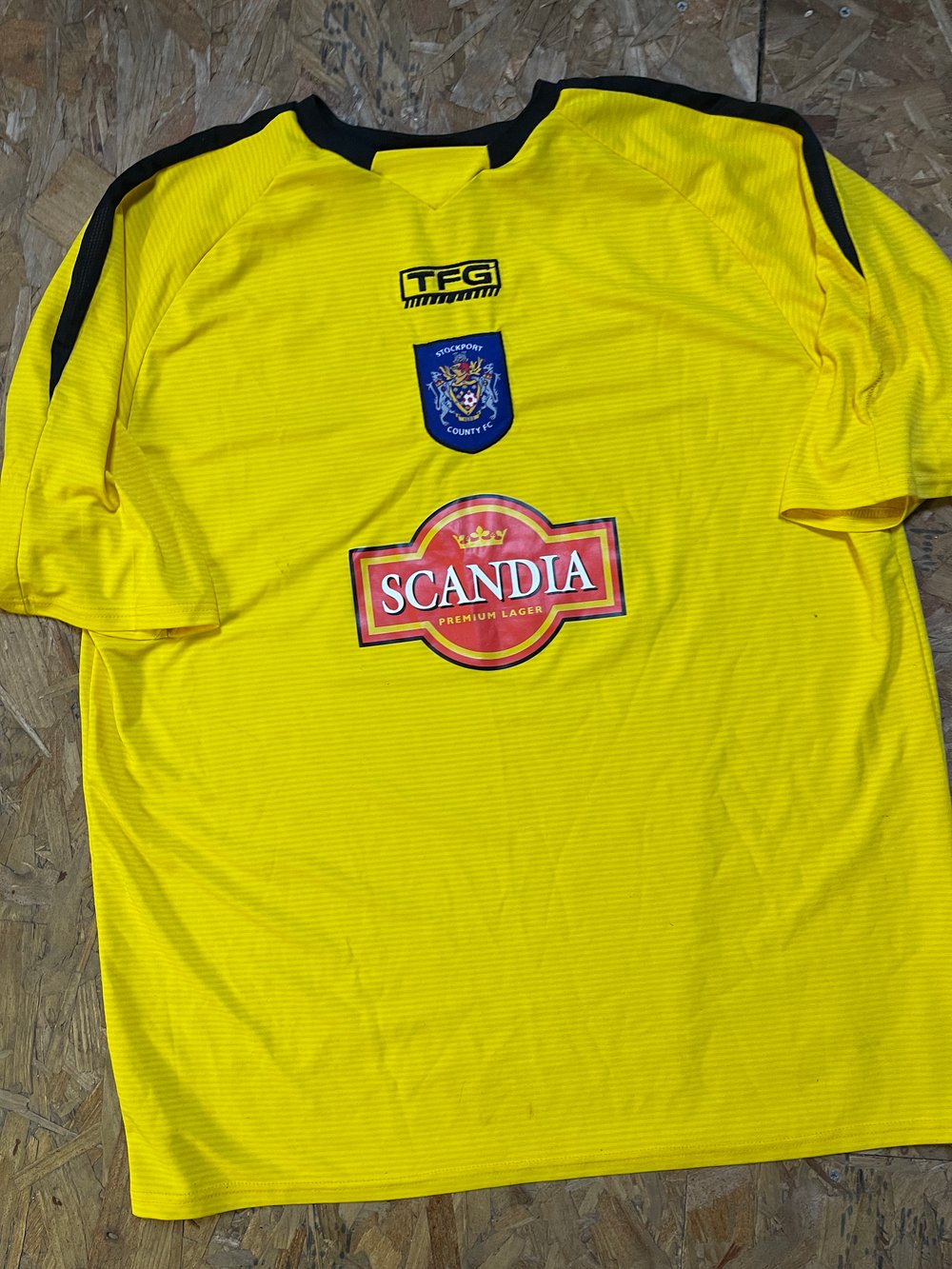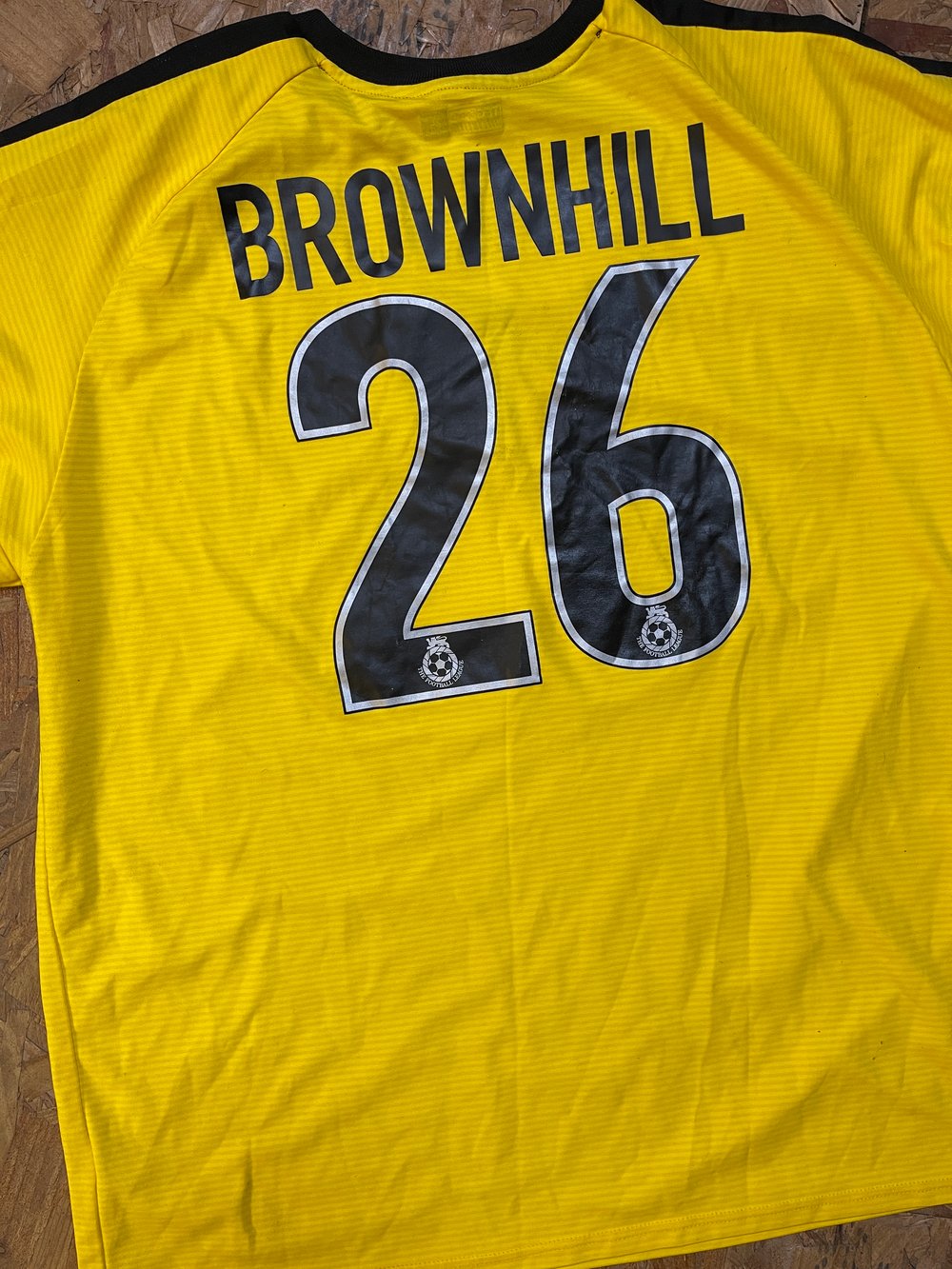 Really, really, really, really rare and really good third shirt from our really bad 04/05 season.
We wore this on seven occasions, including away at Swindon for some reason, and never won in it. Was never available as a replica so is as rare as they come.
This shirt was issued to young Liam Brownhill who featured on the bench several times but never made a first team appearance. Features correct size and style Football League name set. Sleeve patches were previously on the shirt but these have been removed, the outline of them is still visible. Shirt is in great nick. Size XL.
One of the rarest County shirts since the turn of the millennium.