Match Worn 2013/14 Umbro GK Shirt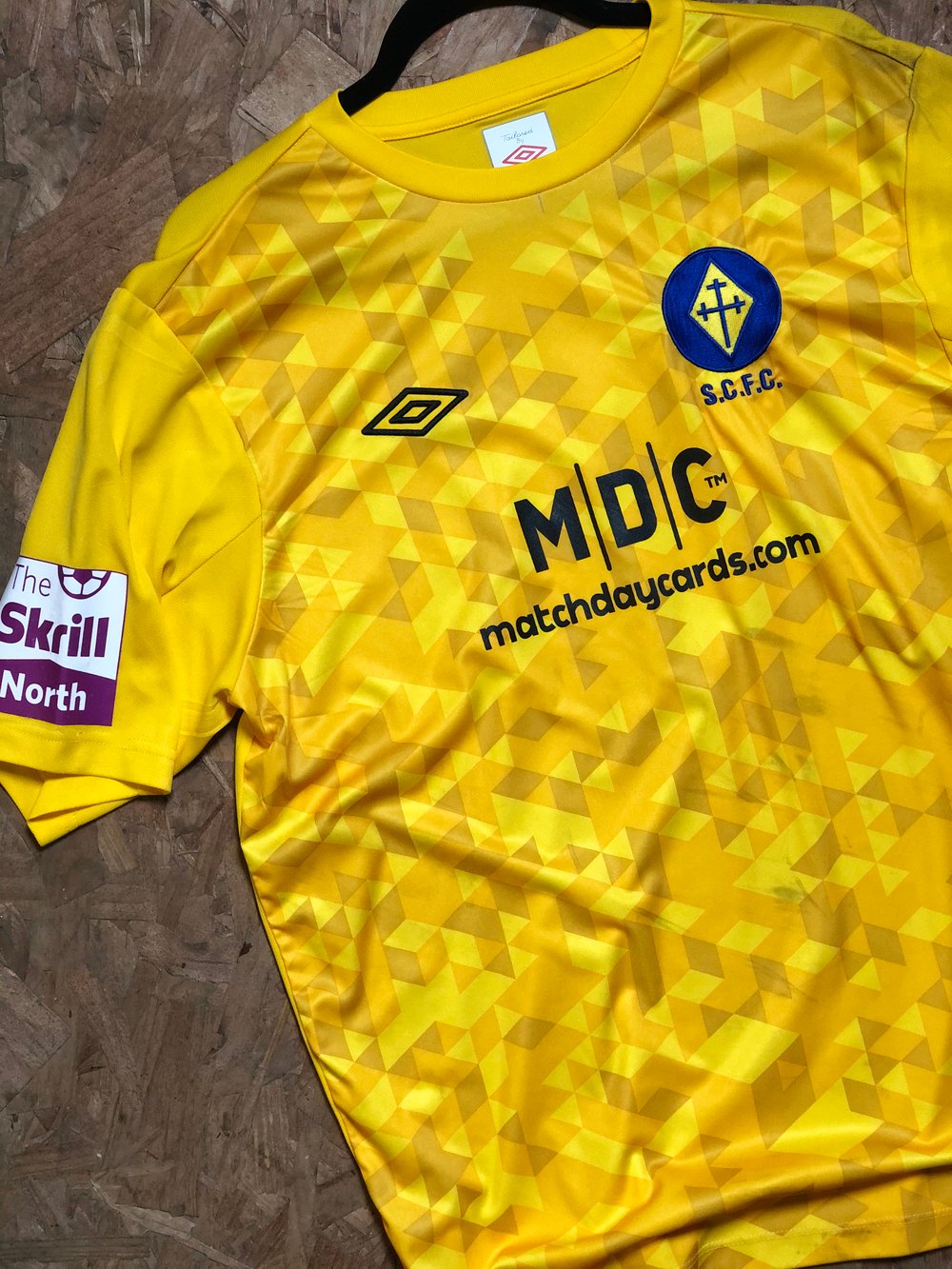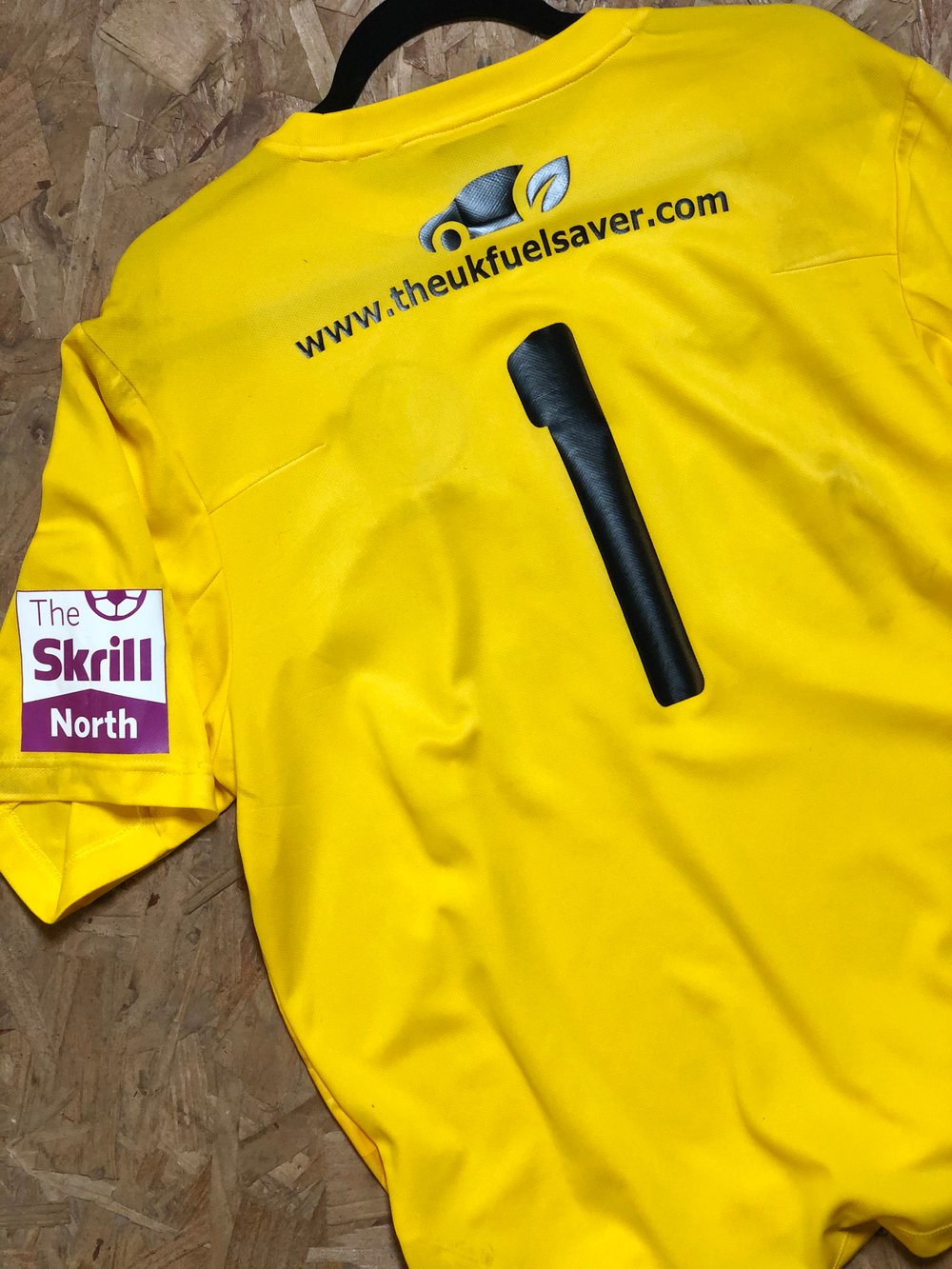 Super rare short sleeved match worn home GK shirt from the 2013/14 season, our first in the miserable regional doldrums.
Worn by Ian Ormson, replicas of this shirt were never available to buy. Features official Skrill North sleeve patches, correct style heat pressed numbers and back of shirt sponsor.
Size L, great condition with a couple of light marks that evidence wear in games, which is exactly what you want.
Shirts from our spell at this level will become increasingly difficult to get hold of, keeper ones will be impossible, so don't hang about on this.