Match Worn 2012/13 Alex Meaney Home Shirt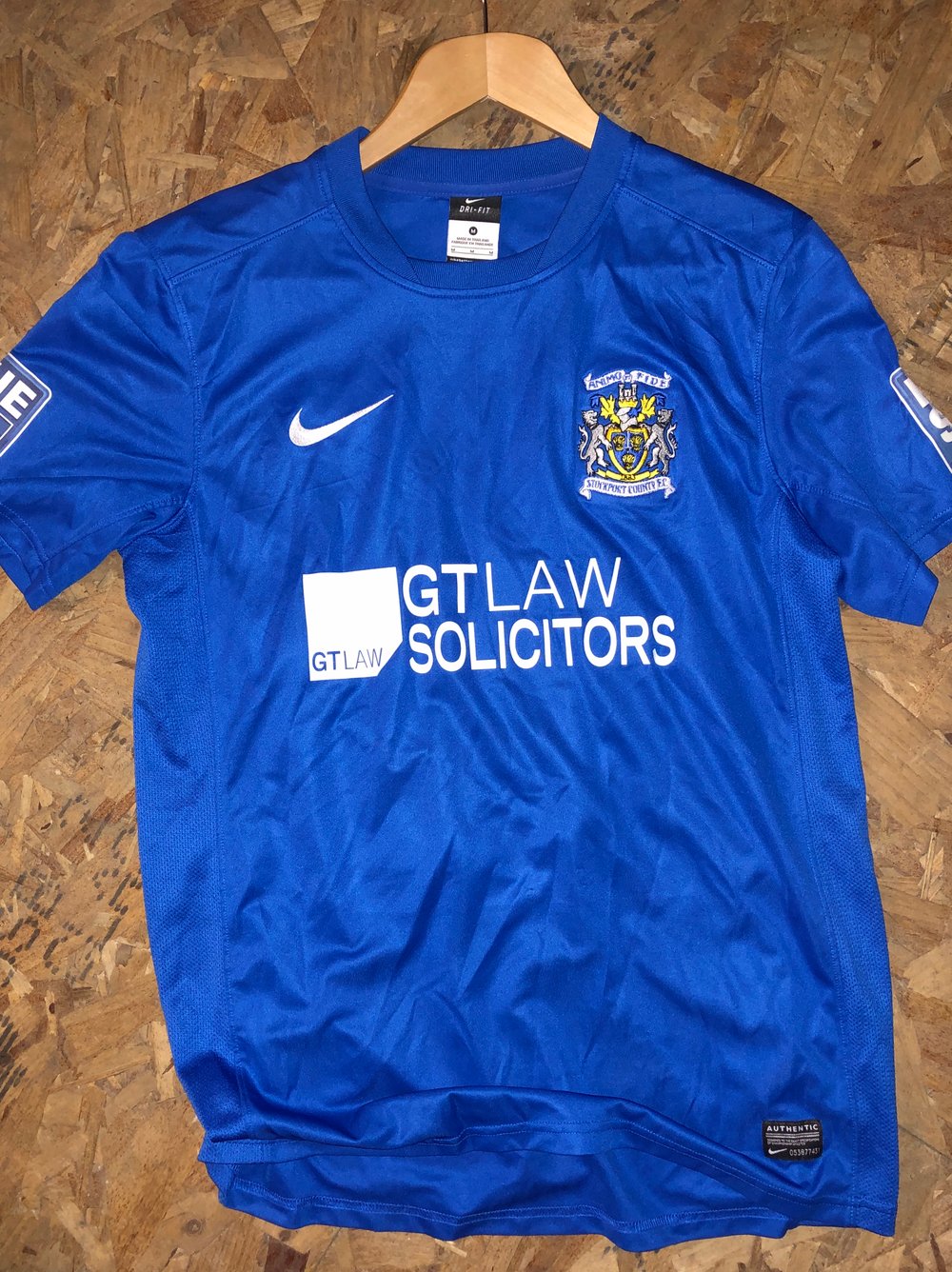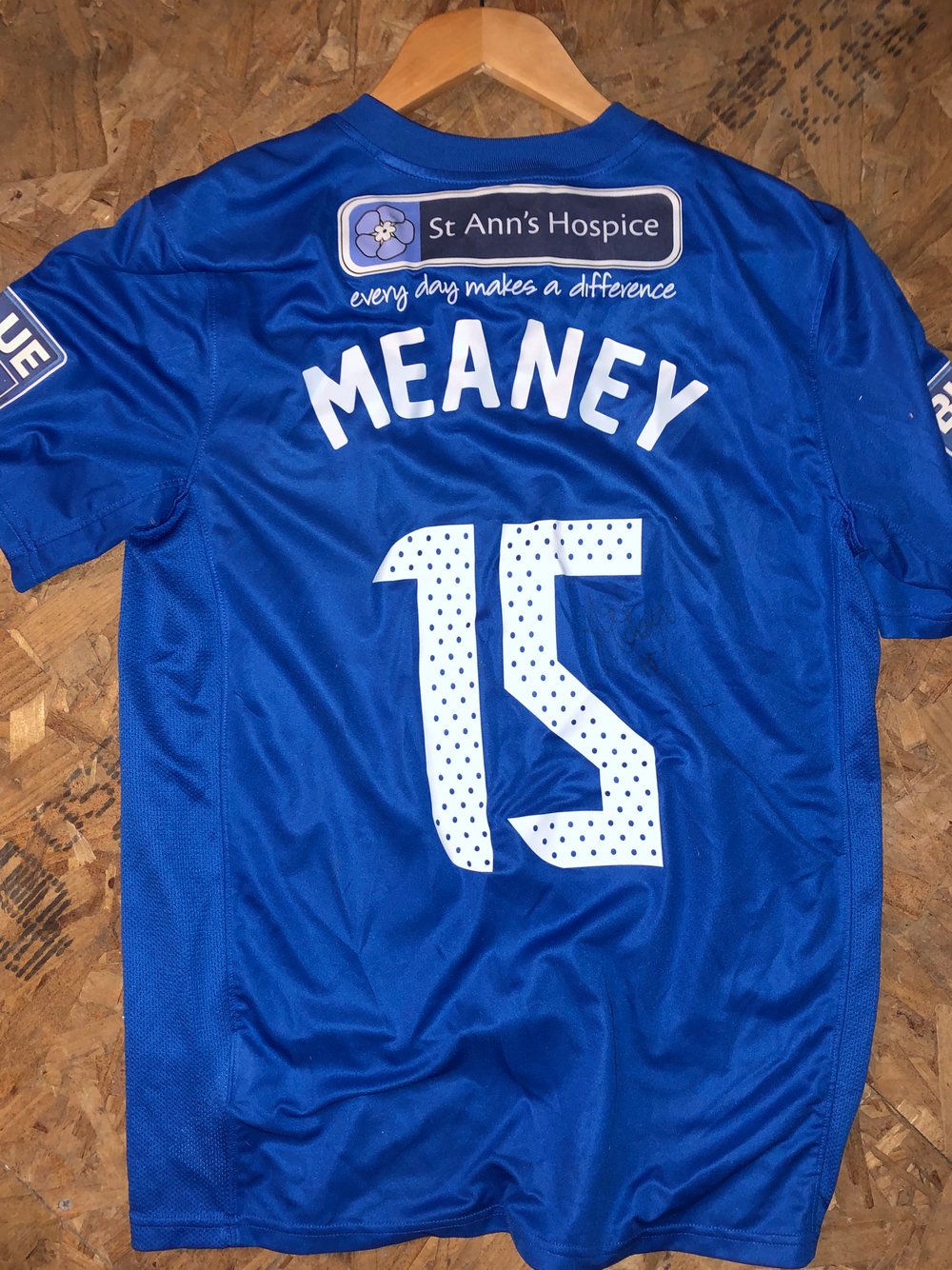 Classic Nike home shirt from the disastrous 2012/13 season when dropped into the footballing abyss of the Skrill North.
This shirt was worn by the industrious Alex Meaney towards the end of the campaign.
Really nice shirt, size medium, no visible defects and in excellent overall condition.
Features the official Blue Square Premier sleeve patches, back of shirt sponsor and the bizarrely styled numbers and letters, none of which were commercially available.