Match Worn 2007 Diadora Pre-Season Shirt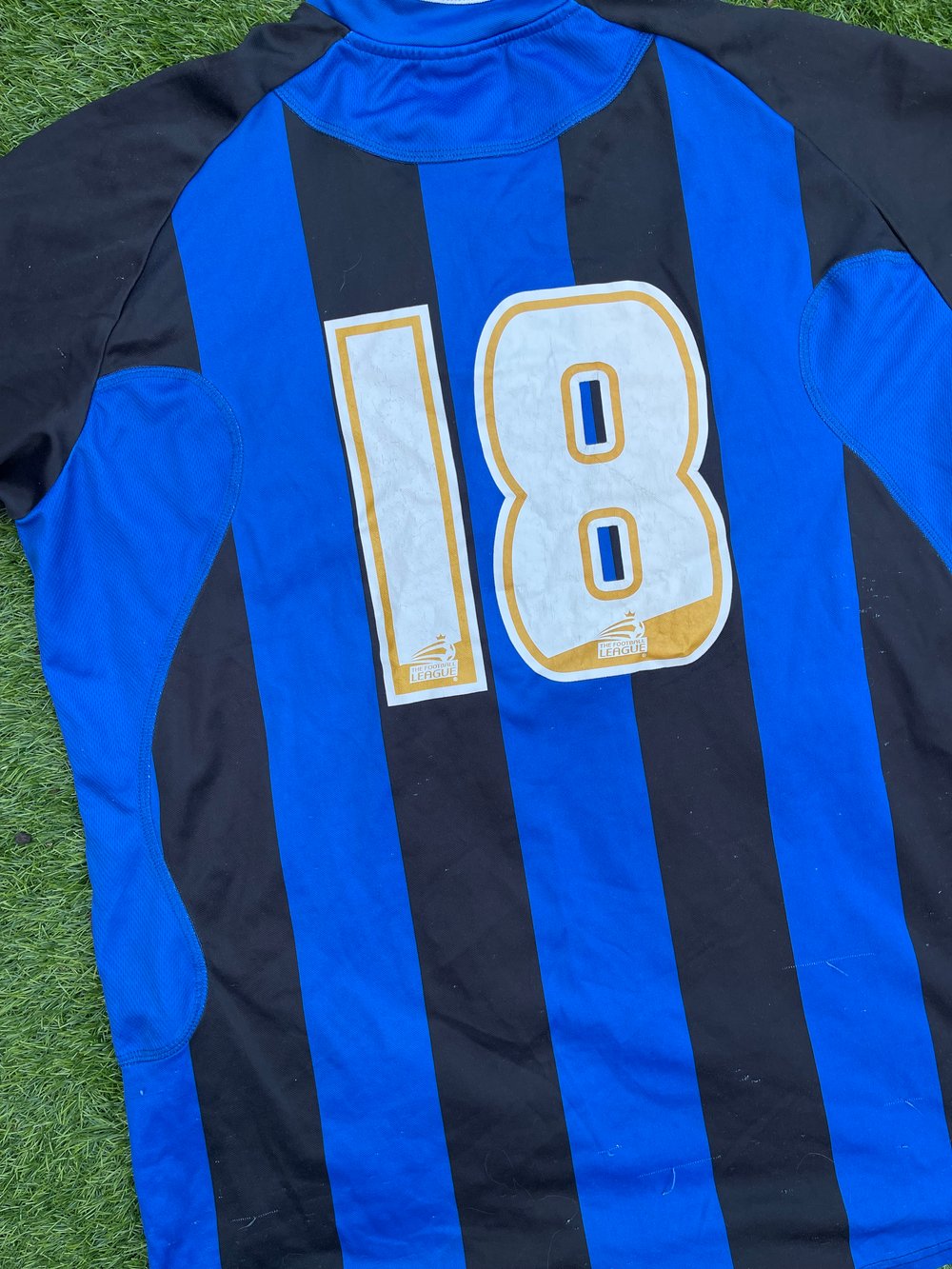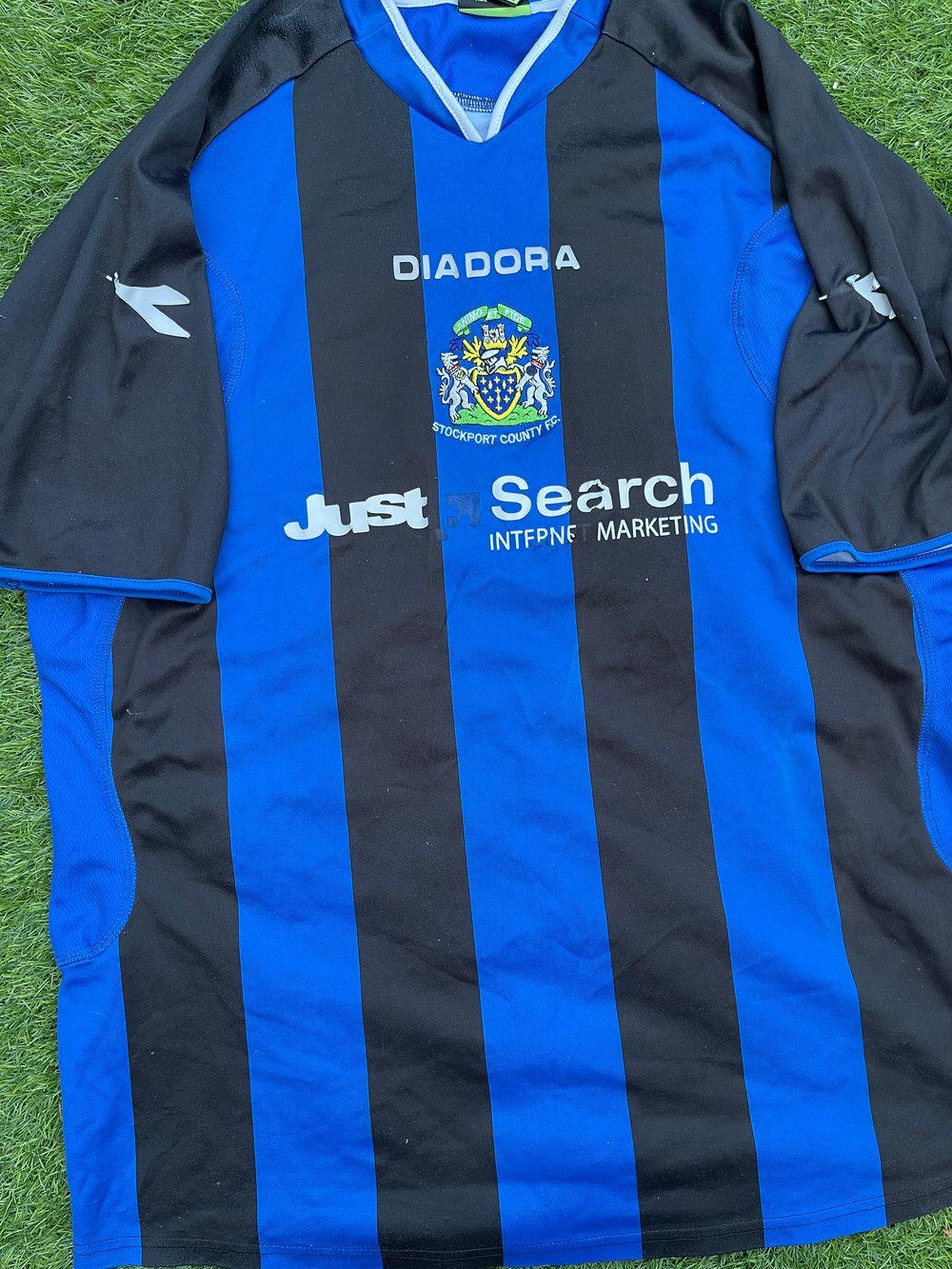 The famous Diadora Inter Milan shirt from 2007 pre-season. We wore this on several occasions including on a brief tour of Ireland as well in the emotional home game against Cardiff, the first match at EP since the passing of Danny Bergara.
A very rare shirt that has taken on almost legendary status since 2007. Size XL. To be honest, this shirt has seen better days. There's wear throughout, with some damage to the sponsor. The Diadora transfer on each shoulder is heavily worn and peeling and there are nicks and pulls throughout the shirt. However it's structurally sound, no holes or stains and perfectly wearable or good for a collection. The price reflects this.
Features correct size official Football League numbers on the back. These shirts were never available to buy, they were only ever issued to the players.