Match Worn 2007/08 Diadora Third Shrt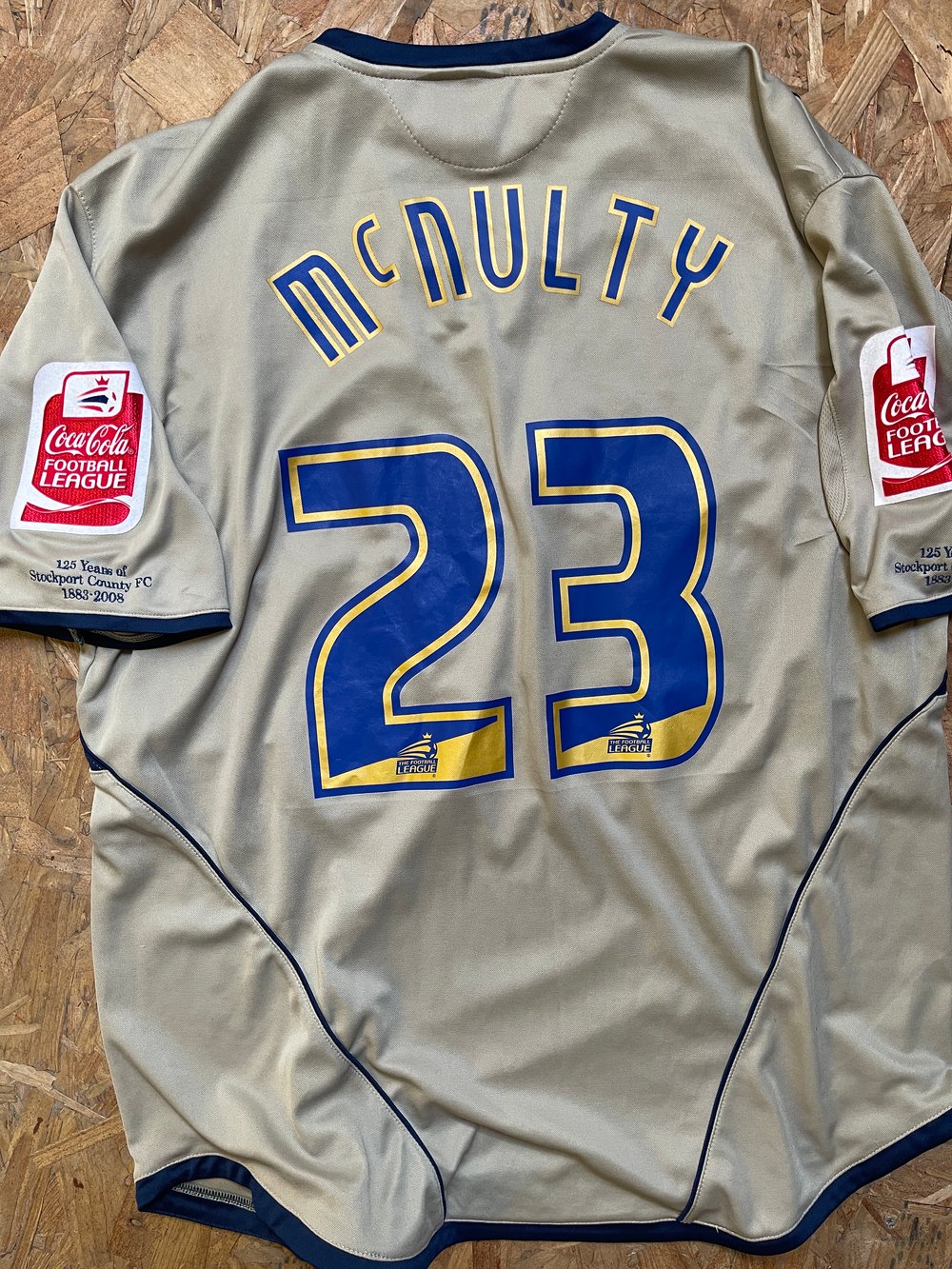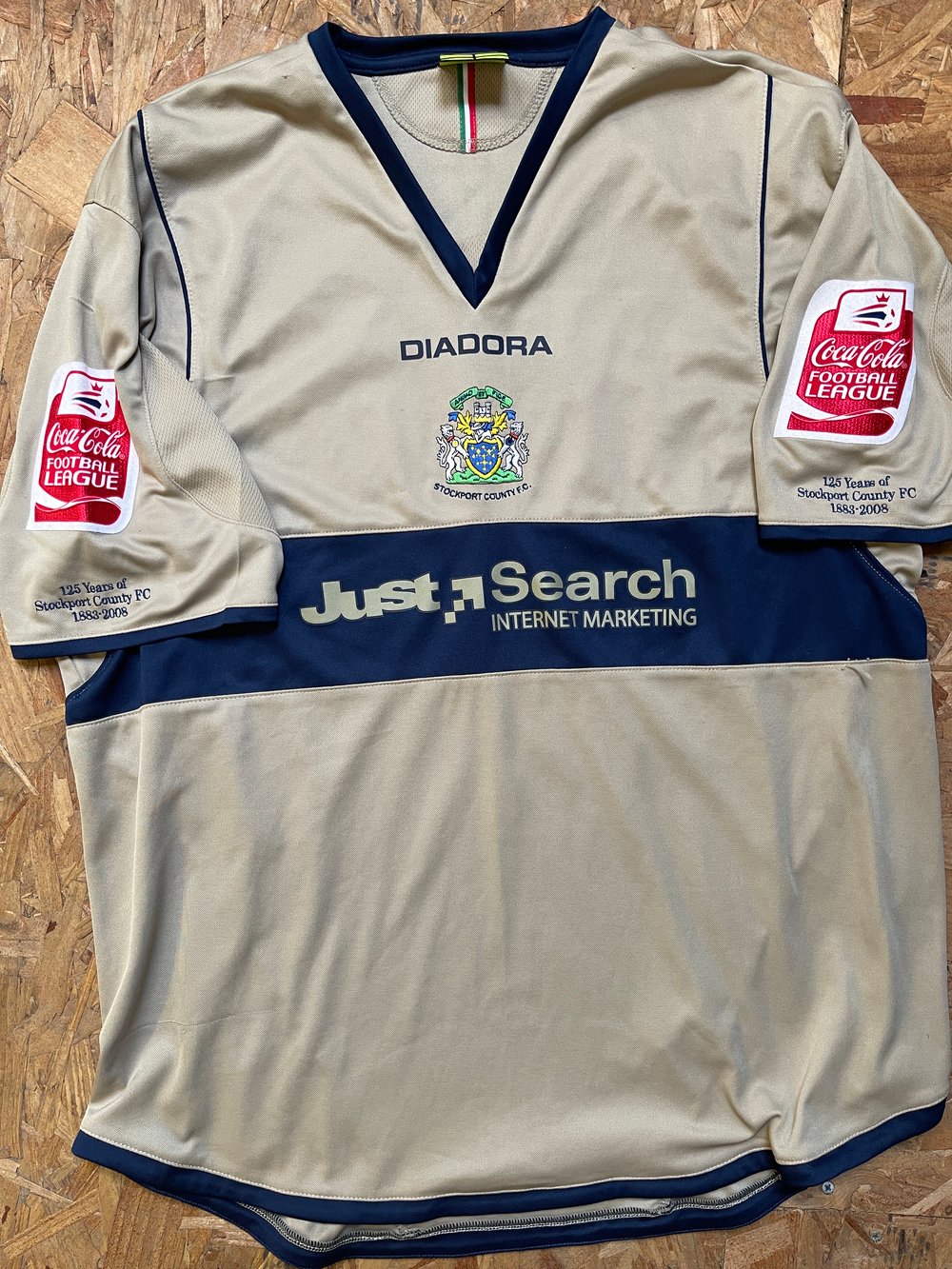 Slick gold/beige/Caramac coloured third we famously never lost in as we won promotion to League One in 2007/08. Worn by stylish centre half Jimmy McNulty after he joined us from local rivals Macc Town.
Size XL, superb condition. No defects at all, with just a couple of minor nicks.
Features official player issue Coca Cola League sleeve patches and correct size and style letters and numbers, neither of which were commerically available.
A brilliant shirt from a glorious time to be a County fan.