Match Worn 2006/07 Damien Allen Third Shirt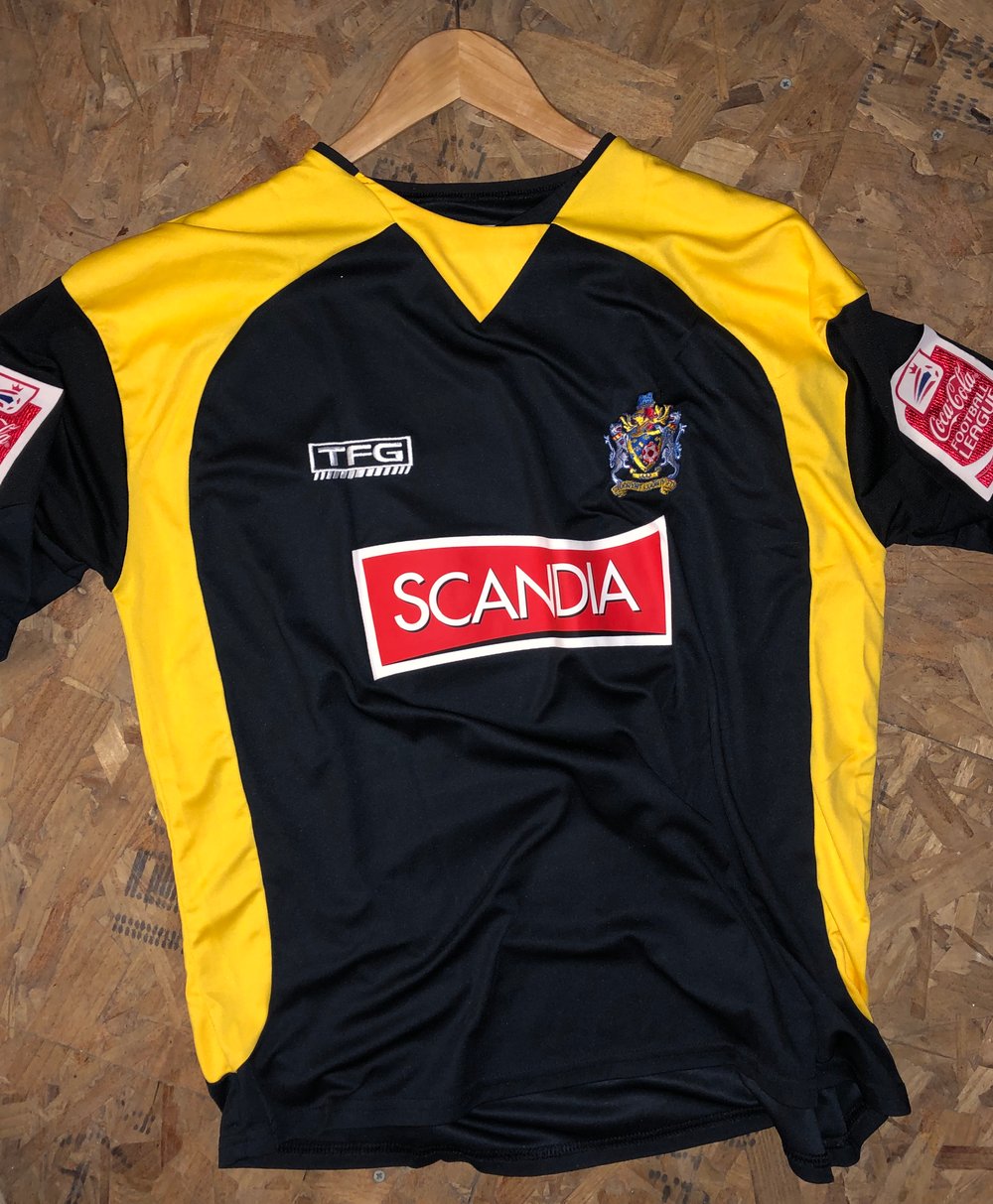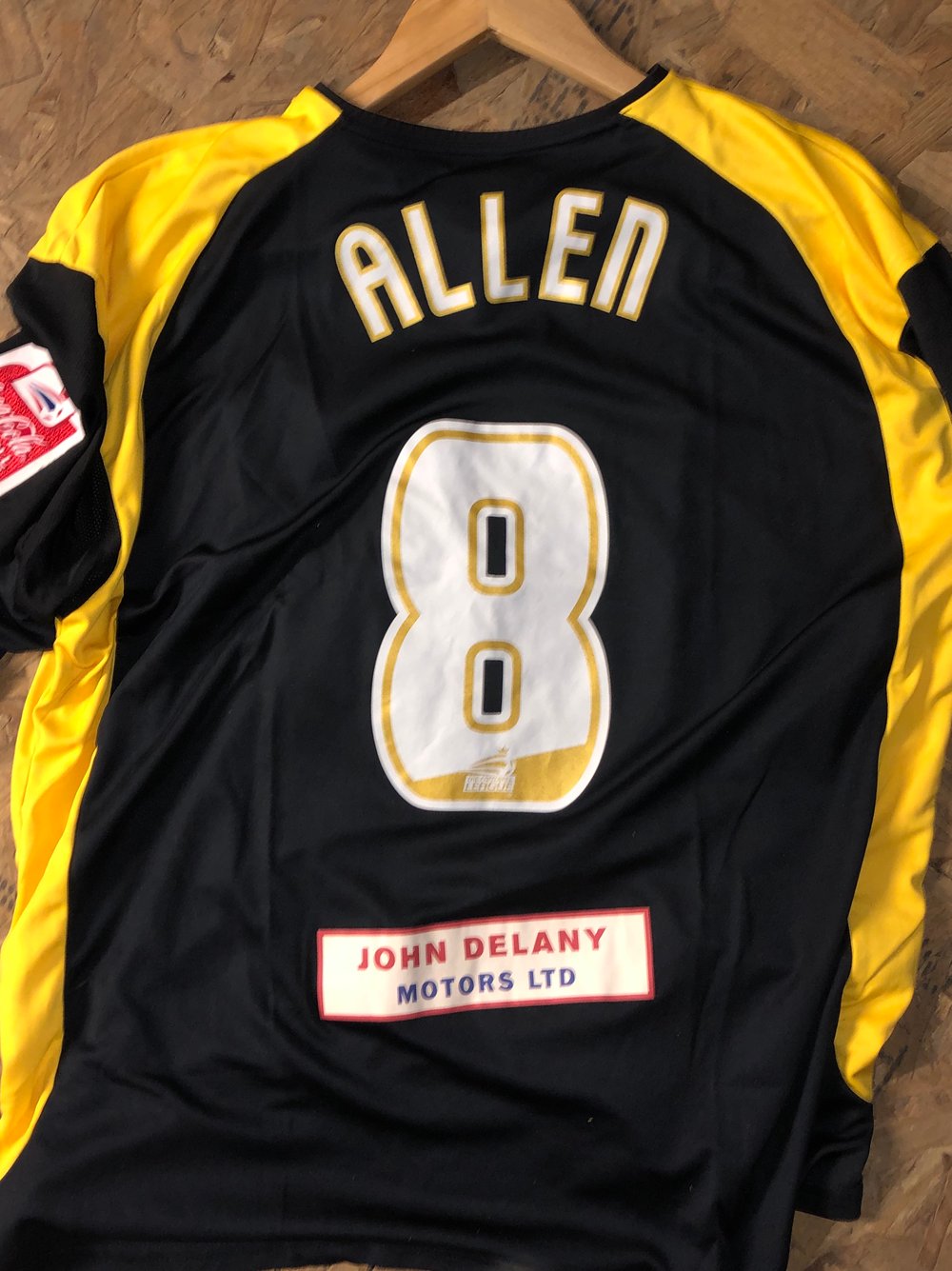 Rare match worn TFG shirt from the 2006/07 campaign when we just missed out on the play offs on the final day of the season.
This shirt was used extensively in the previous season when we avoided relegation to the Conference. In 2006/07, it was only worn a handful of times and included a couple of subtle differences from the previous years one, including a white box around the Scandia sponsor and a different back of shirt sponsor.
Damien Allen was the lighweight haircut who wore this. The she shirt is in superb condition with no visible defects and features official Coca Cola Football League sleeve patches, correct size numbers and letter and back of shirt sponsor, none of which were available commerically.