Match worn 2002/03 Dave Challinor away shirt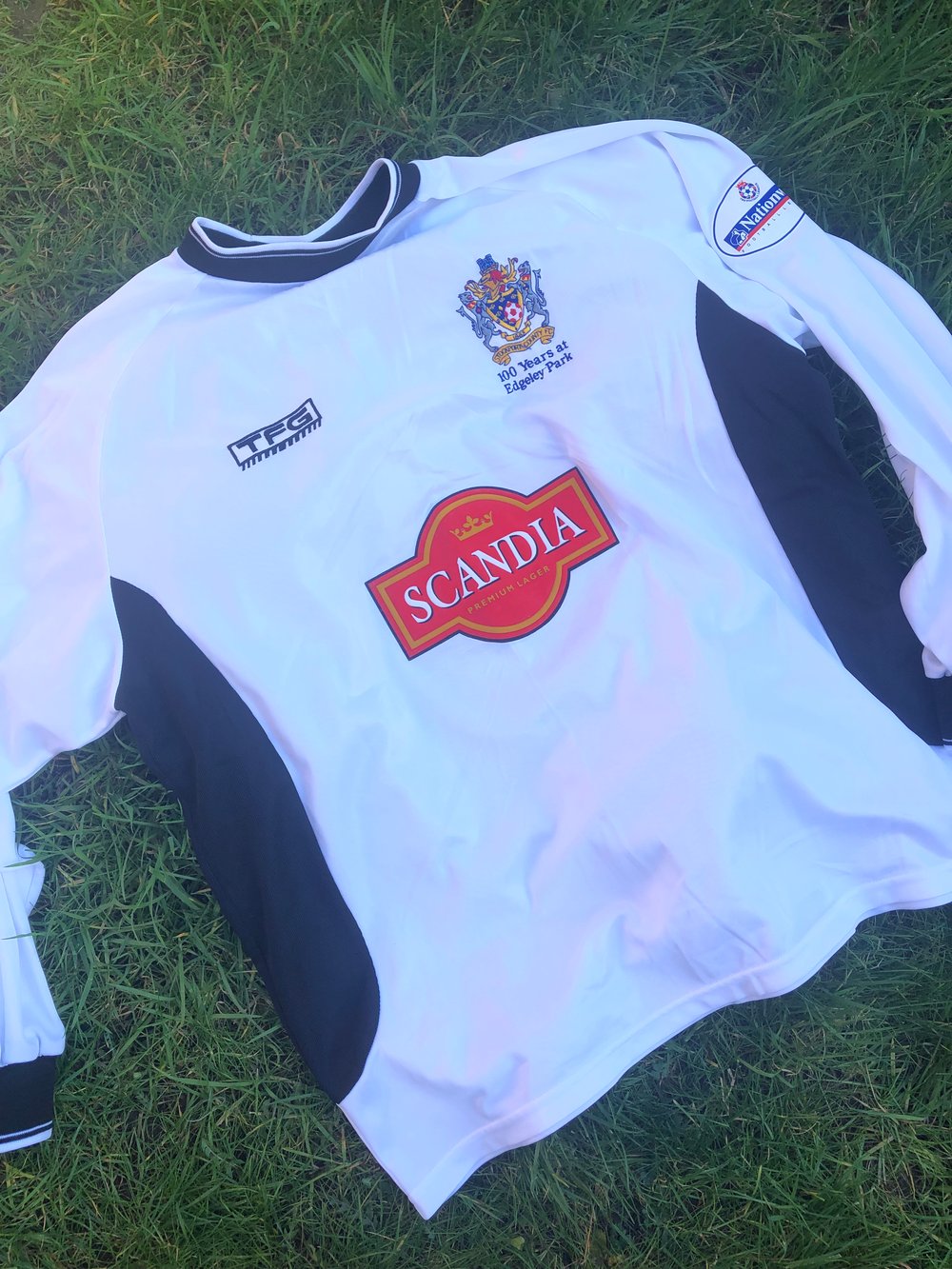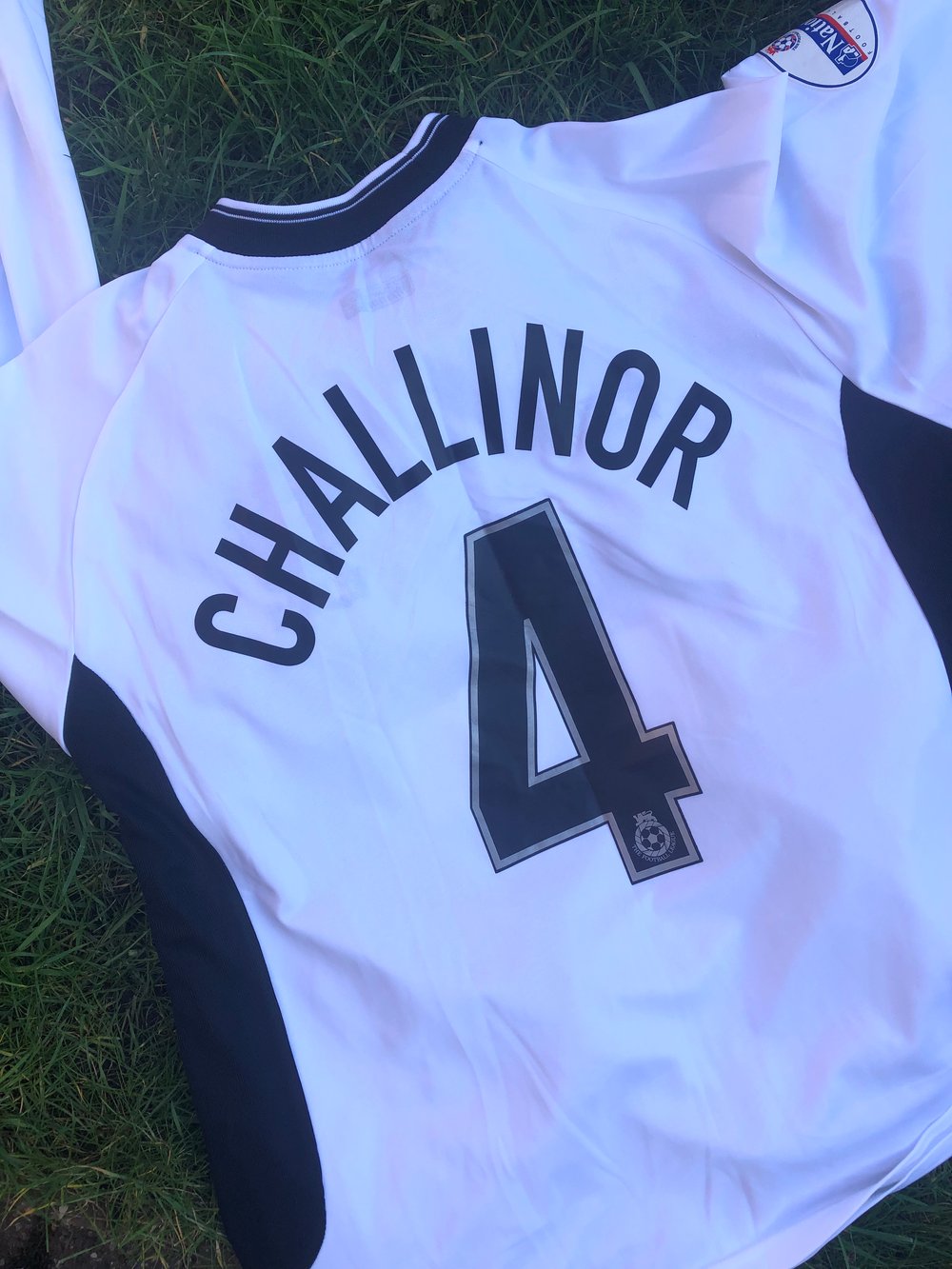 Stunning long sleeve away shirt from the 2002/03 campaign under Carlton Palmer when we struggled to readjust to life in the third tier after living it up in Division One for five seasons.
Almost mint condition, no marks or stains at all. Size XL. Features official Nationwide Football League sleeve patches and correct size numbers and letters, none of which were available commercially.
I've only ever seen two match worn versions of this shirt, and I've got them both. Super rare.