Match Worn 1993/94 Chris Beaumont Long Sleeved Home Shirt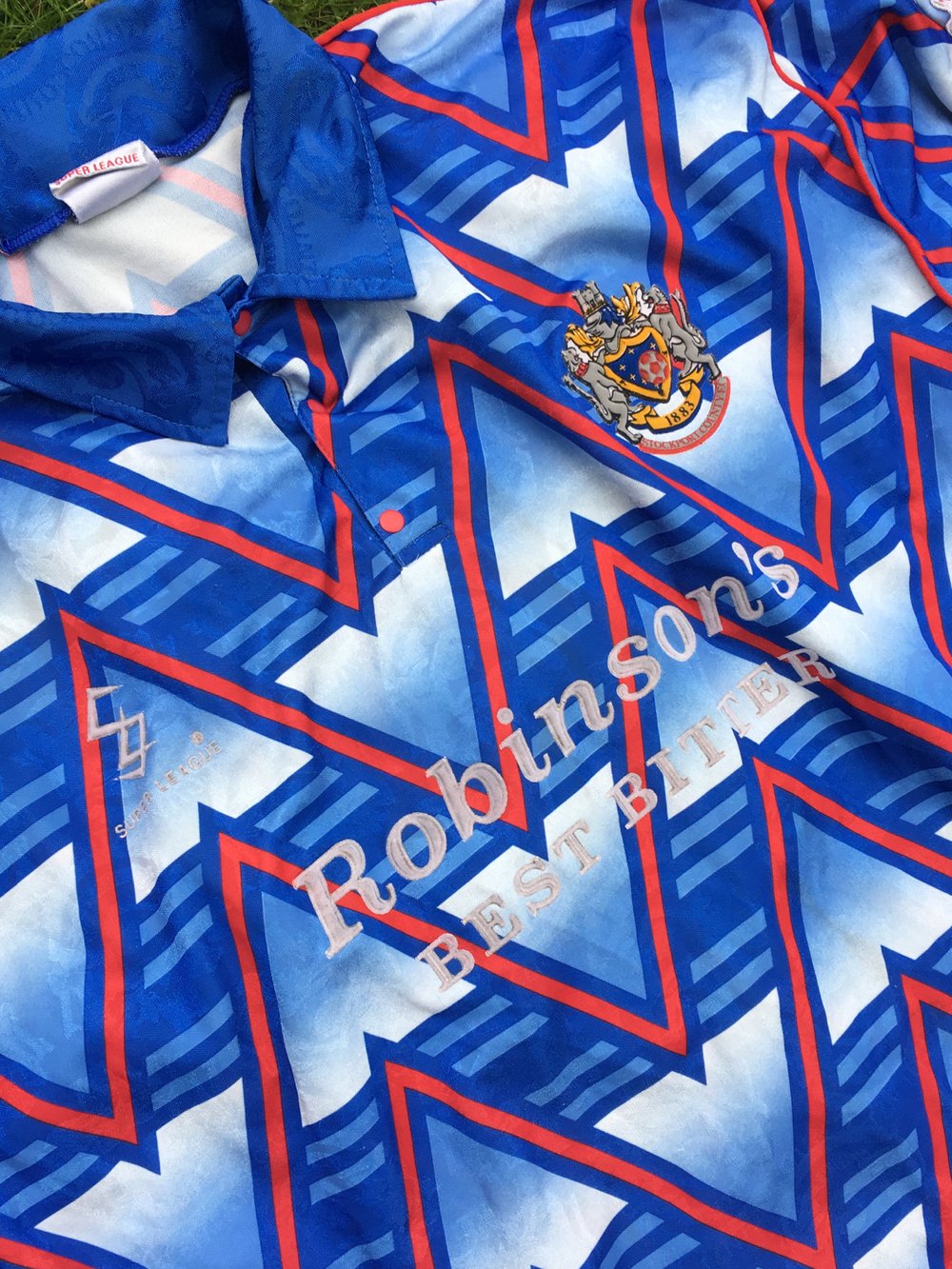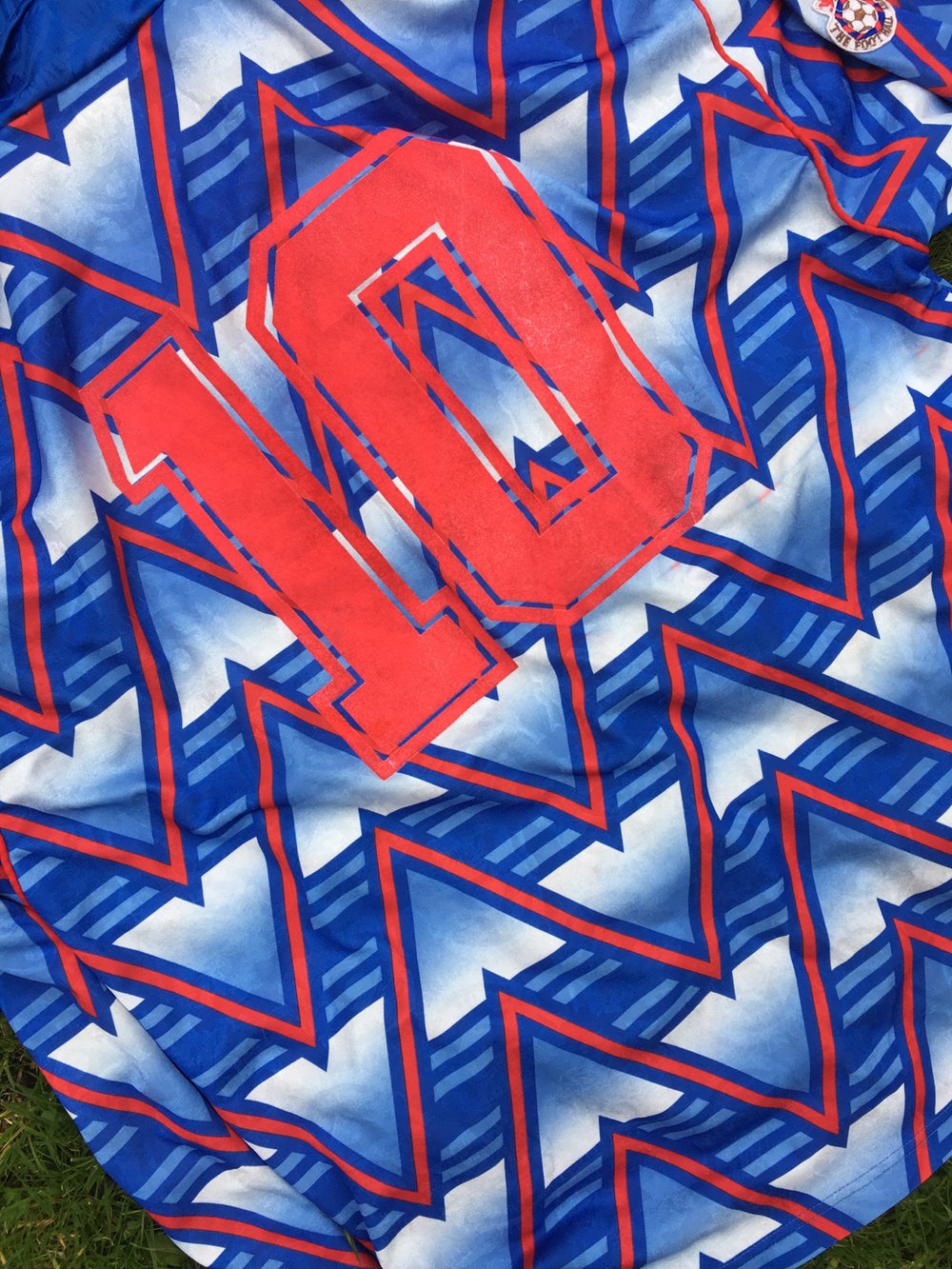 Mega rare long sleeve home shirt from the 1993/94 season.
This shirt was from the early part of the campaign before Robinson's' insisted on the sponsor being made more prominent on the shirts.
Worn by classy attacker Chris Beaumont on our way to play off heartbreak at Wembley.
The shirt has a few nicks on the fabric but no holes, tears or stains.
The shirt features fully stitched Football League sleeve patches and flock numbers, neither of which were commercially available.