Match Issue 2008/09 Diadora Away Shirt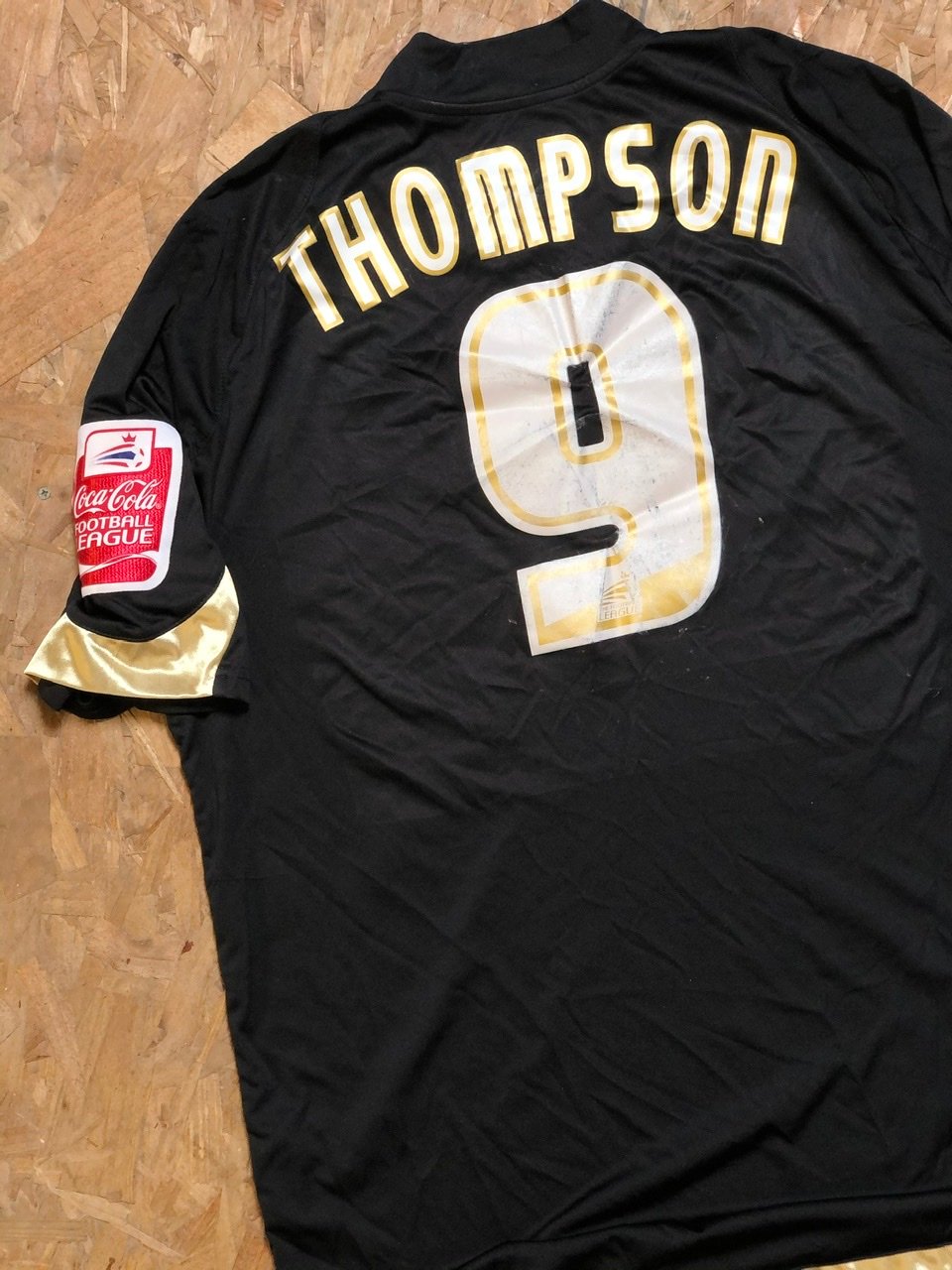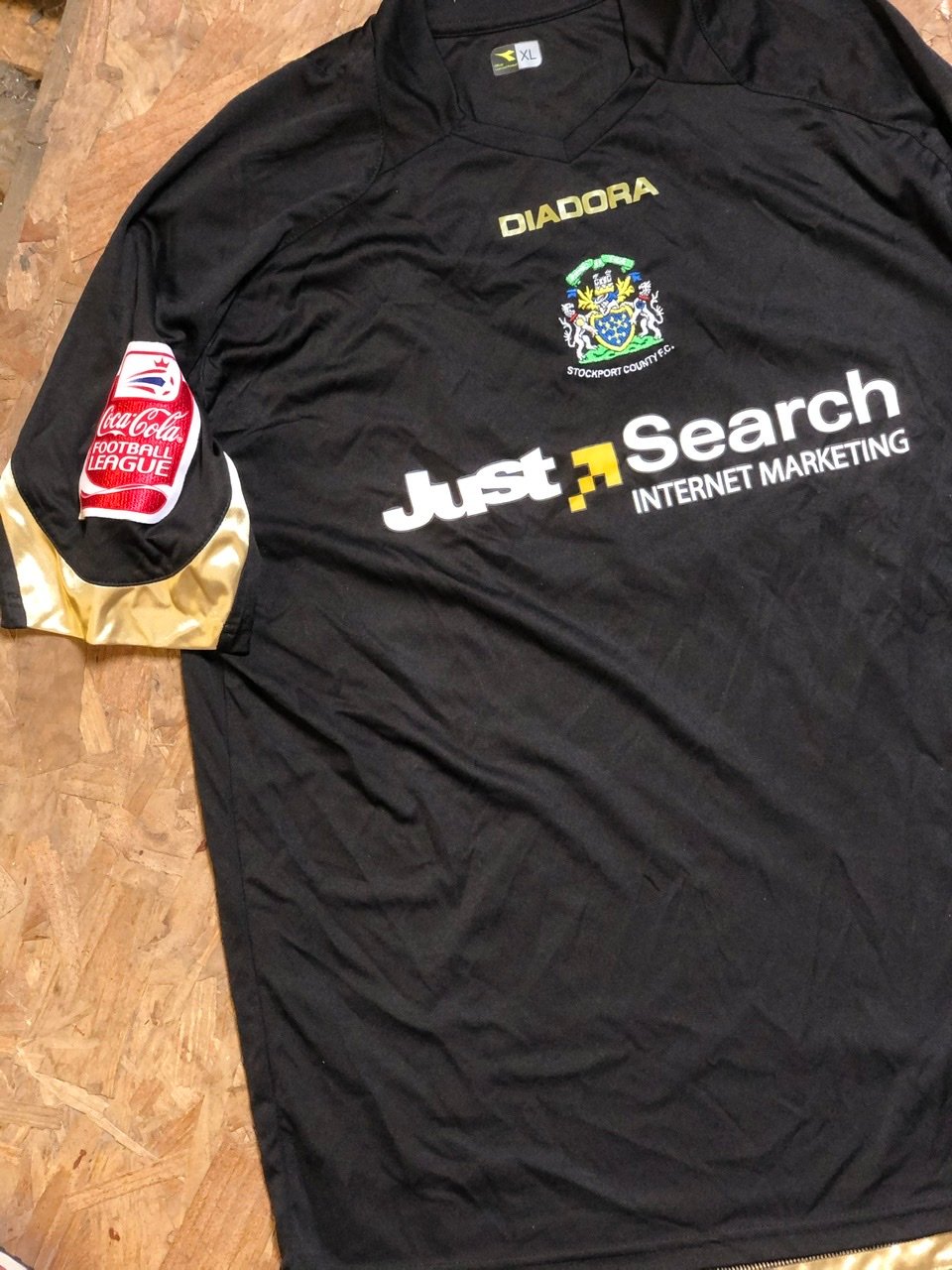 Smooth black away shirt from the 2008/09 campaign, which proved to be the beginning of the end for old County.
Size XL, superb condition throughout although the number has worn a bit and faded in areas. Other than that, no defects to mention.
Features correct size official Football League numbers and letters and Coca Cola League sleeve patches, neither of which were available commercially.