Replica 1991/92 Gola Away Shirt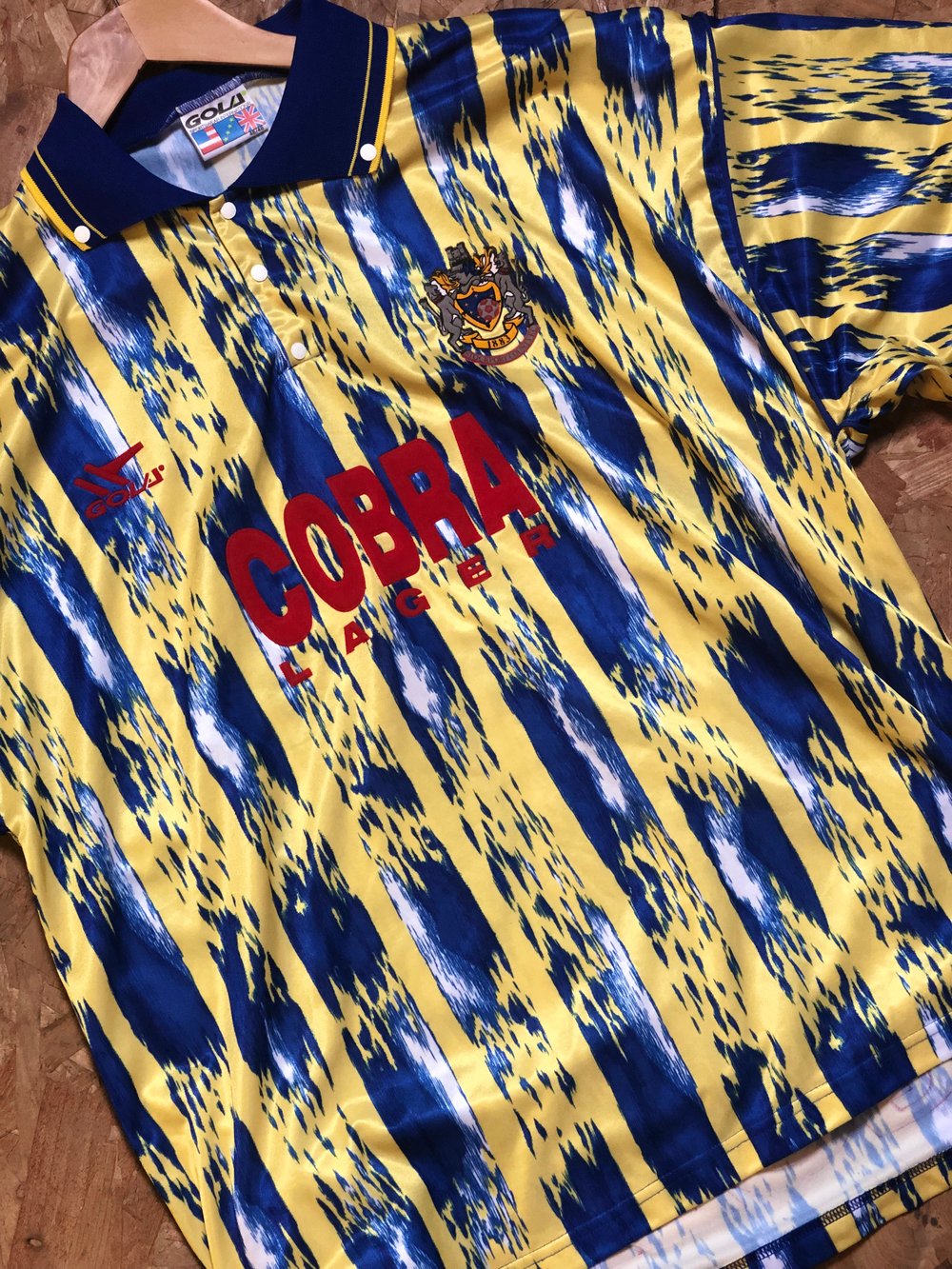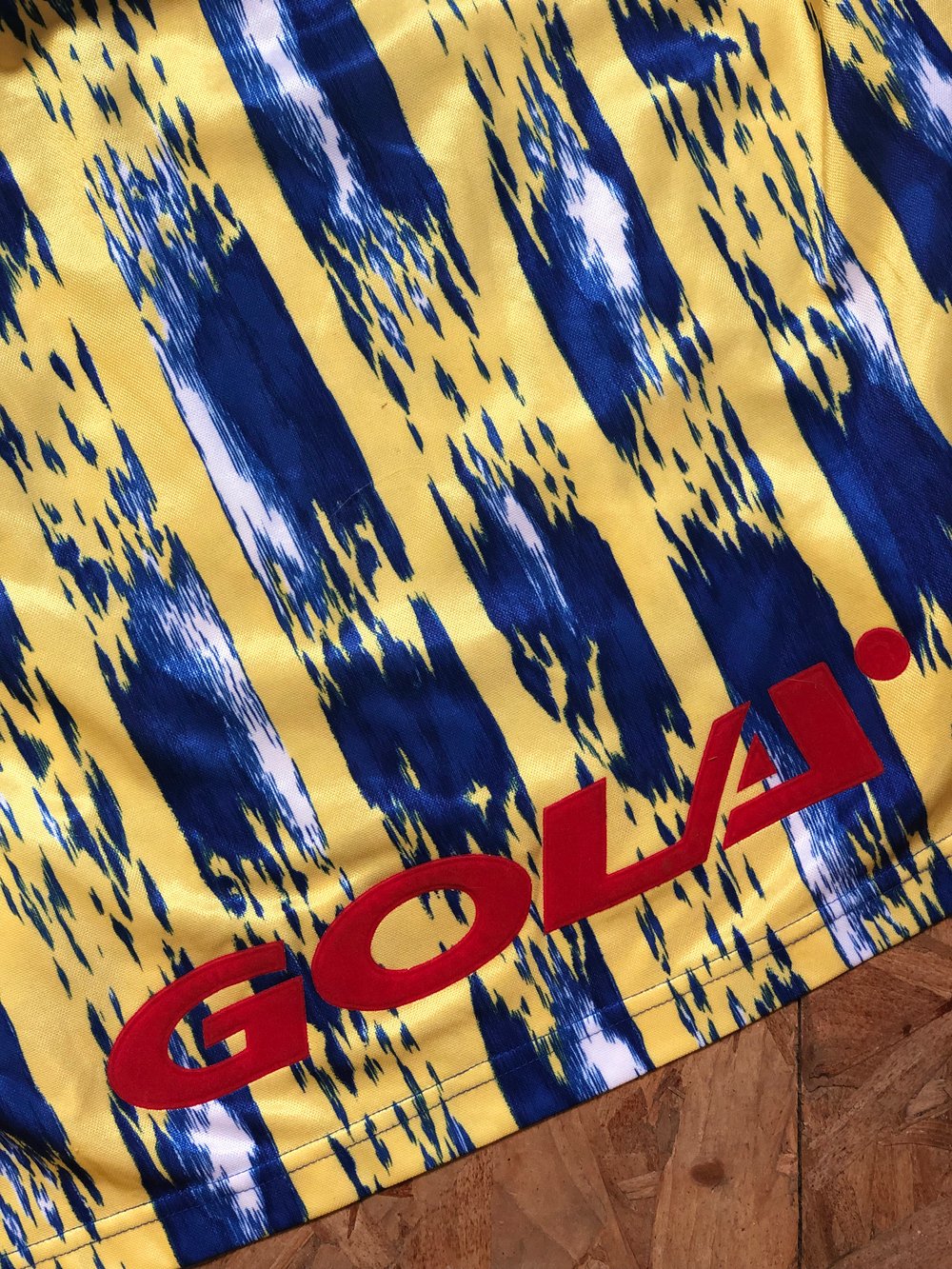 Ludicrous away shirt from the famous County Cobra years in the early 90s. Made by Gola, this shirt has gone on to be one of our most famous 'love it or loathe it' shirts.
Size XL, this is absolutely mint condition. I know people often say that but this really is. Not a mark or nick on it and really nice bright colours to the Gola logos, sponsor and crest.
Very rare chance to pick up a proper sized mint condition example of this shirt.
Baggy 90s fit so good for an XXL gentleman too.